Lawyer Skills – What a Lawyer Does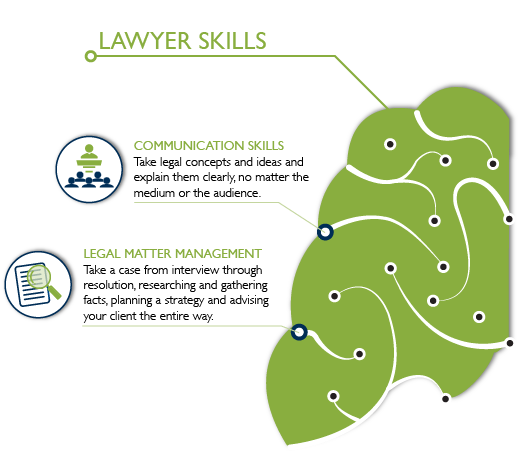 From that first client meeting to closing the file, lawyers must demonstrate they can take a legal matter from start to finish. Understanding their client's unique situation, researching and analysing potential options, executing a solution, and managing all the administrative and client management matters along the way. This takes more than knowledge of the law; it takes organization and discipline.
It also requires lawyers to communicate clearly with clients, the courts, colleagues and other stakeholders. Communication is more than plain language or a well-crafted brief – it is about understanding your audience, showing empathy, communicating across different channels and making sure your message is understood while taking care to listen.
The Competency Framework provides articling students with two of the most critical elements that make a lawyer ready to handle legal issues with clarity and capability.
1.1 Communication skills – Take legal concepts and ideas and explain them clearly, no matter the medium or the audience
1.2 Legal matter management – Take a case from interview through resolution, researching and gathering facts, planning a strategy, and advising your client the entire way