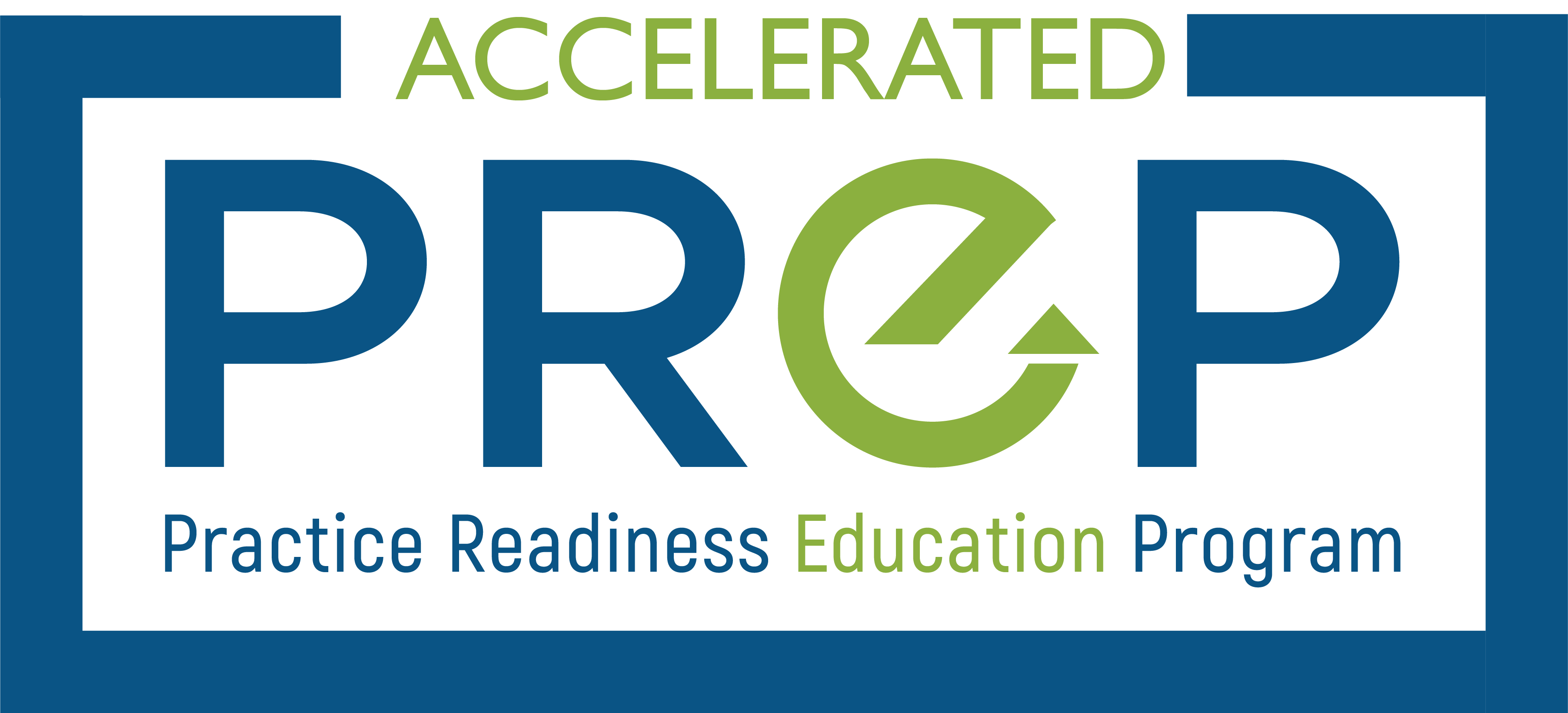 Background Information
In the Fall of 2020, CPLED conducted online focus groups with various stakeholder groups to determine the interest in offering a full-time Bar admission program students can complete before commencing articles. Based on the feedback received CPLED will be piloting a new delivery model of the Practice Readiness Education Program (PREP) in Alberta in 2021.
Alberta was chosen for the inaugural offering as many firms in Alberta also have offices located in British Columbia and are familiar with the Professional Legal Training Course (PLTC), the official full-time Bar admission program in British Columbia. Accelerated PREP will not replace the current model. The delivery of Accelerated PREP is being piloted to determine if this program offering will be added to CPLED program offerings in the future allowing for greater flexibility for students and firms to choose the delivery style that best suits their needs.
Program Details
Accelerated PREP is a full-time 14-week compressed version of PREP delivered completely online. While enrolled in Accelerated PREP you are required to dedicate a full day of study, five days a week. It is therefore highly recommended that students who enroll in Accelerated PREP are not assigned work during the program from their firm.
Admission Requirements
To be eligible for Accelerated PREP you must have written your final exam for your Canadian common law degree or completed your final requirement for your Certificate of Qualification from the Federation of Law Societies of Canada. If your enrollment in Accelerated PREP is approved, you will be required to sign an agreement before commencing the program. Secured articles are not required to participate in this program.
Schedule
Accelerated PREP will begin on May 31, 2021, and concludes on September 2, 2021. These dates were chosen to allow you to complete your Bar admission program during the traditionally slower summer months and be prepared with the competencies required for effective practice. During phases two and four, you are required to be in attendance and actively participate from 8 a.m. to 5 p.m. MT.
Final results will be released on Friday, October 15, 2021
Due to the compressed nature of Accelerated PREP, it is not possible to accommodate students who fall behind in the program. If you happen to fall behind you will be required to transfer to the June 2021 PREP intake and you will receive credit for the phases completed. This transfer will not delay your call to the Bar*.
*Bar call will not be delayed for those who successfully complete the June 2021 intake of PREP.
How to Express Interest in Participating
To express interest in participating in the inaugural offering of Accelerated PREP you must complete the following before April 7, 2021:
Create a CPLED Student Profile
Complete your Student Enrollment Checklist:
Law degree information
Articling/Clerking information- if you are articling (start date, name and location of your firm as well as the name and contact information of your principal). If you have yet to secure articles, you must leave this section BLANK.
Alternate email and phone number
PREP information (questionnaire)
Academic integrity sign off
Emergency contact information
3. Complete the Expression of Interest form and email the completed form to admin@cpled.ca.
All students who express interest in participating in the program will be notified via email by April 14, 2021. If you are not selected to participate in Accelerated PREP please note you will need to log into your CPLED Student Profile and complete your registration for the June 2021 intake of PREP by selecting your desired schedule for phases two and four before June 25, 2021.
Student Selection Criteria
To effectively pilot the delivery model of Accelerated PREP, CPLED will be seeking to select students from across various stakeholder groups. While CPLED will attempt to accommodate interested students, accommodating all students may not be possible.
Tuition Fees
The tuition fees for Accelerated PREP are $6,100, plus applicable taxes. There are two tuition fee payment options available:
Full tuition fee payment due May 3, 2021, or
Installment payments with $3,050, plus applicable taxes due on May 3, 2021, and $3,050, plus applicable taxes due on June 14, 2021.
Looking for more information on Accelerated PREP?
On Tuesday, March 2, 2021, Erica Green, Acting Education Manager, and Andrea Rodic, Program Manager, hosted a webinar for interested students where they provided an overview of the program, information on how to express interest in participating in the program, and answered questions. To watch the webinar recording, click on the video below.
Frequently Asked Questions