What does the new CPLED program look like?
The best way to envision what the new CPLED program will look like is by taking a look at this graphic drawing: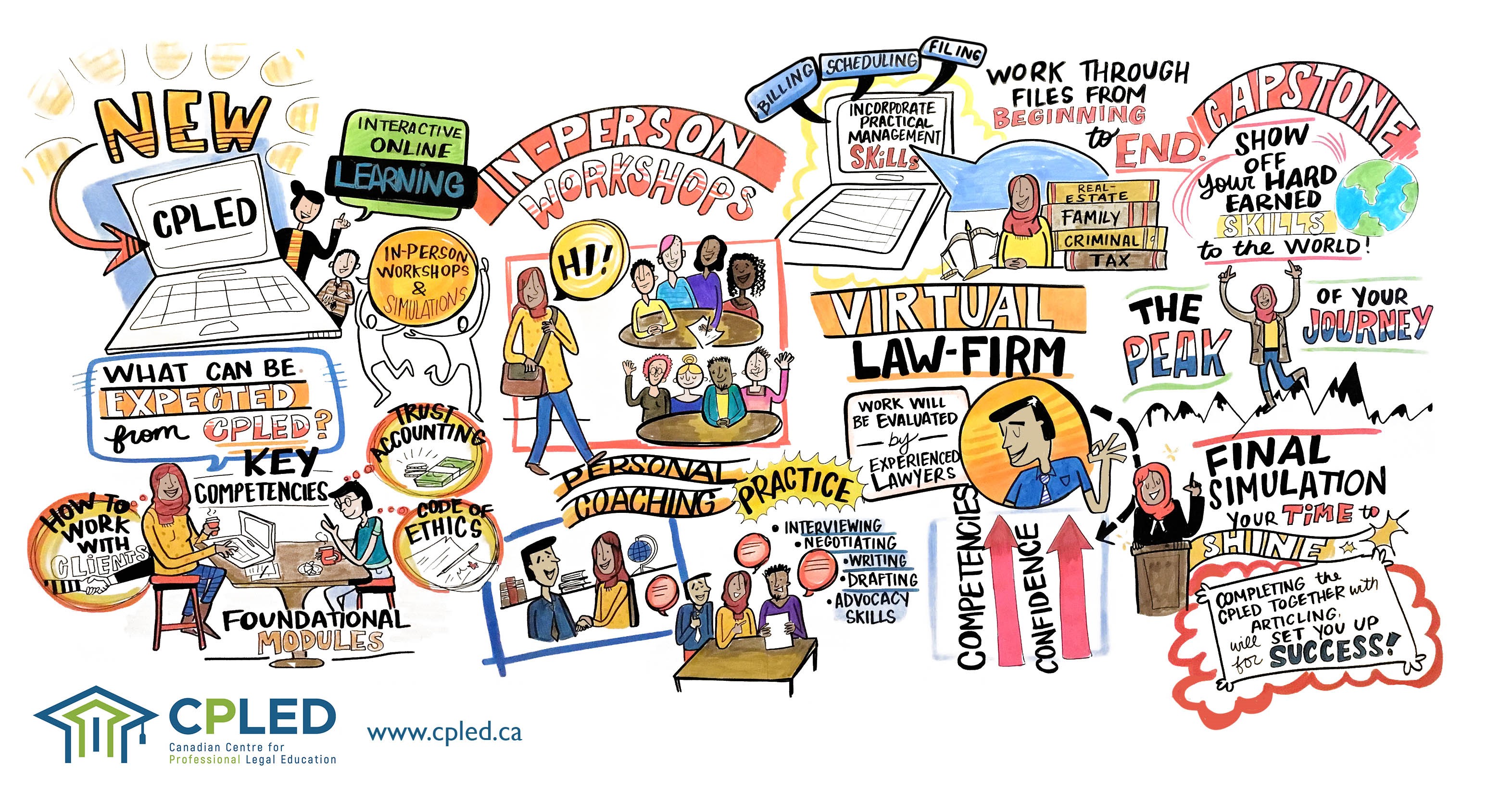 The new CPLED Program will be piloted in summer 2019 and launched in 2020.
The new program combines self-directed online learning and face-to-face interactive workshops. It uses technology and the professional experience of lawyers from across the country to provide real-world learning opportunities. It provides unprecedented access to resources that will inspire and equip future lawyers.
Participate in the Pilot
Are you a third year law student who is interested in participating in the new CPLED program pilot? Express your interest by filling out this form.
Seven benefits of the new CPLED program:
Engaging: Become part of a virtual law firm that explores an actual legal practice.
Inspiring: Join conversations, debate and ask thought-provoking questions. Mentors provide feedback and support along the way. Consider how you could make an impact in the legal profession.
Interactive: Interact with colleagues and experts both online and face-to-face. Ask and explore. Interview and negotiate face-to-face as well as virtually.
Foundational: Practice the "basics" because these are the building blocks for your legal career.
Collaborative: Learn from others in online forums and through video conferences. Leverage their strengths while sharing your own.
Innovative: Join a virtual law firm, case simulations, video assessments, and webinars.
Relevant: Learn the latest about the practice of law today.