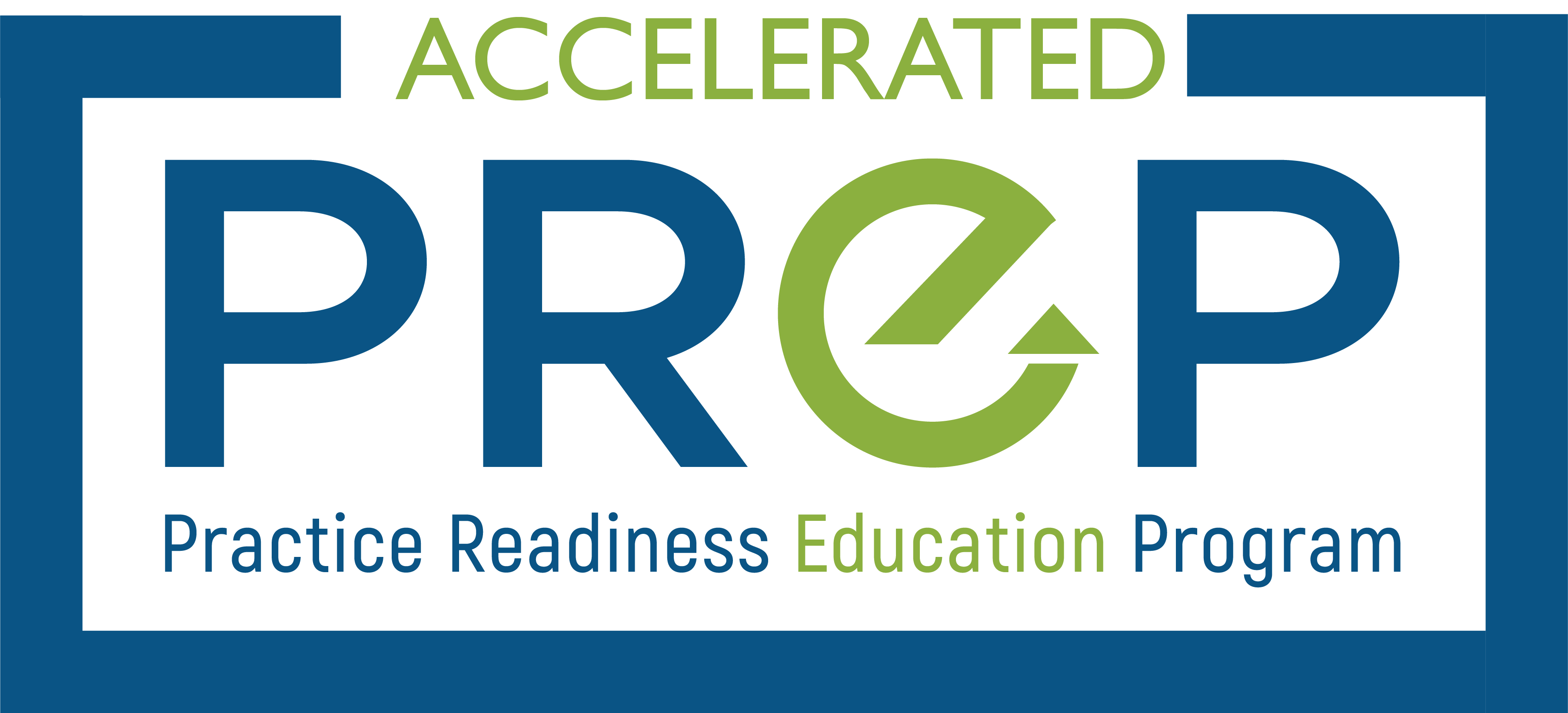 Background Information
Feedback CPLED received from their students highlighted the challenges they experienced balancing competing priorities between their Bar admission program and their articles. To address this concern and offer students and firms greater flexibility in selecting the program delivery style that best suits their needs, CPLED is adding a full-time version of the Practice Readiness Education Program (PREP), called Accelerated PREP. Accelerated PREP is not replacing PREP; it is an additional program intake.
CPLED first offered Accelerated PREP during the summer of 2021 to a small cohort of students. Firms reported students who participated in the inaugural offering arrived prepared and confident on day one of their articles. After the successful inaugural offering, CPLED offered a soft launch of Accelerated PREP, with cohorts across all CPLED jurisdictions in the summer of 2022. A full launch of Accelerated PREP is scheduled for 2023.
Program Details
Accelerated PREP is a full-time 14-week compressed version of PREP delivered completely online. While enrolled in Accelerated PREP, you must dedicate a full day of study (seven and a half hours) five days a week. Due to the program's fast-paced nature and heavy workload, firms should not assign work while students complete the program; it also does not allow time for students to be absent or take breaks, such as a vacation while enrolled.
Admission Requirements
To be eligible for Accelerated PREP, you must have your Canadian common law degree or your Certificate of Qualification from the Federation of Law Societies of Canada. Secured articles are not required to participate in this program. However, please note the requirement for secured articles may change if your law society advises CPLED of a change.
Schedule
Due to the compressed nature of Accelerated PREP, it is not possible to accommodate students who fall behind in the program. If you happen to fall behind, you will be required to transfer to another PREP intake, and you will receive credit for the phases completed.
Registration
Registration for the 2023 program is now closed.
Registration Process
Create a CPLED Student Profile
Complete your Student Enrolment Checklist:
Law degree information
Articling/Clerking information- if you are articling (start date, name and location of your firm as well as the name and contact information of your Principal). If you have yet to secure articles, you must leave this section BLANK.
Alternate email and phone number
PREP information (questionnaire)
Academic integrity sign off
Emergency contact information
Once your Student Enrolment Checklist is complete and your tuition fee payment is processed, you will receive your Procertas login information via email. Please note that it can take up to five business days to process your payment.
You will not receive access to Procertas and/or D2L until your tuition fee payment has been processed.
Complete your Procertas requirement and upload a record of completion to D2L to get access to the "Introduction to Foundation Modules" for PREP. To view detailed instructions on uploading your Procertas badges to D2L, click here. You must earn qualified or expert certification in Microsoft Word and at least one other module (Excel, PowerPoint, or Adobe Acrobat). If you have already earned your Procertas badge(s) in university or through other educational activities, you will still need to upload a record of your badges to D2L.
Once you receive access to the "Introduction to Foundation Modules" in D2L, you will be required to watch the "PREP Orientation Video" and complete the "PREP Orientation Quiz" to gain access to the first Foundation Module, The Effective Lawyer.
Tuition Fee
The tuition fee for Accelerated PREP is $6,100, plus applicable taxes. The tuition fee can be paid as a one-time lump sum payment, or students may select the payment plan option. Please note that students will not receive access to PREP materials until their tuition fee payment(s) has been processed. Students are encouraged to submit their tuition fee payment(s) before the due dates to avoid delays in PREP materials being released.
| Phase | Due Date |
| --- | --- |
| Foundation Modules | Thursday, May 18, 2023 |
| Foundation Workshops | Tuesday, June 7, 2023 |
| Virtual Law Firm | Tuesday, June 27, 2023 |
| Capstone | Tuesday, August 15, 2023 |
Frequently Asked Questions