Registration for the July 2022 offering is now open.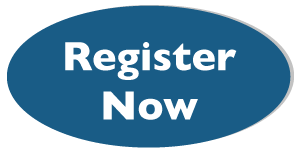 Legal research and writing are fundamental skills required of practising lawyers in Canada. To help students better prepare for Bar admission, we have developed a Legal Research and Writing (LRW) course that provides students with insights and best practices as well as an opportunity to apply their learnings throughout the course.
The LRW course was designed in partnership with the National Committee on Accreditation (NCA) and is considered a valuable tool in preparing students to write their NCA exams.
Course Description
The LRW course is an eight-week online course that consists of two modules, with a multiple-choice quiz after each module and four assignments that include a research and writing component. Students must complete the first module, Legal Research, Fact Gathering and Case Management, before the second module, Written Communications: Legal Writing, is released. The course is intended for students with prior legal training and/or experience in legal research and writing. Please note that this course is not a base-level introduction to legal research and writing.
Module Descriptions
Legal Research, Fact Gathering and Case Management
Clients do not come to their lawyer with clearly laid out legal issues. They come to their lawyer with a problem or a goal and expect their lawyer to apply knowledge and judgment to help. To do that, lawyers engage in fact-gathering, legal research, and case management.
These all form part of the process of providing solutions to clients. In this module, you will cover the following topics: fact gathering, legal research, case management and trial preparation in order to effectively solve problems for clients.
Written Communications Skills: Legal Writing
Communication skills are critically important to lawyers in all areas of practice. A poorly written or drafted document is not only a reflection on the competency of the lawyer who created it but may be the foundation for a potential lawsuit. Litigators, too, are judged by the quality of their writing. In this module, you will review the basics of legal writing, and how to write an opinion letter, an advocacy letter, and a retainer agreement.
Course Details
Upon completion of the LRW course, successful students will be able to:
Conduct research using primary and secondary sources using tools such as LexisNexis
Use appropriate citation
Identify legal issues in a given fact scenario
Identify relevant facts to support the issue to be researched
Evaluate and interpret the applicability of legislation and case law to a given fact scenario
Integrate research results with the facts and issues of the given fact scenario to develop a logical analysis
Know how to use writing basics to express concepts with precision, logic and economy
Use plain language
Identify the proper audience for the form of legal writing being written
Use appropriate structure and organization for the given document
Compose a professional document that achieves its intended goal
Apply the basics of legal writing by learning how to write an opinion letter, an advocacy letter, retainer agreement, legal brief and/or legal memorandum.
Admission Requirement
Proof of an Assessment Report from the Federation of Law Societies of Canada.
Upcoming Course Offerings
| Course Start Date | Registration Opens | Registration Deadline | Last Day of Course | Final Course Results Released |
| --- | --- | --- | --- | --- |
| May 11 | March 16 | May 4 | June 28 | July 12 |
| July 6 | May 11 | June 29 | August 23 | September 6 |
| August 31 | July 6 | August 24 | October 18 | November 1 |
| October 19 | August 31 | October 12 | December 6 | December 20 |
Registration
This course was developed for students with law degrees or those with prior legal training ​and/or experience in legal research and writing. The LRW course is not a base-level introduction to legal research or writing. CPLED cannot make recommendations to students regarding whether they should register for the LRW course, as each student's circumstances are different. However, should you have questions about registration please reach out to admin@CPLED.ca.
Registration Process:
Create a CPLED Student Profile.
Complete your Student Enrolment Checklist. Please note upon completion of your Enrolment Checklist, step 1, NCA Assessment, and step 6, Fees Paid, will not show a checkmark until your NCA Assessment is reviewed by CPLED staff and your tuition fee payment is received and processed.

Enter your NCA Assessment information
Alternate email and phone number
Academic integrity declaration
Emergency contact information
LRW course registration
Complete the fees paid information

Submit your tuition fee payment.
Once your Student Enrolment Checklist is complete and your tuition fee payment is processed, you will receive your login information for LexisNexis and D2L. Please note it can take up to five business days to process your payment, and you will not obtain access to course materials until your tuition fee payment has been processed.
The student user guide provides step-by-step instructions to guide you through the registration process.
Watch the short video above to help guide you through the LRW course registration process.
Course Tuition Fee
$375 CAD + applicable taxes.
CPLED accepts online bill payments and wire transfers for the LRW course tuition fee. Online bill payment is a fast and secure way to make a payment with a Canadian bank account. Payments are processed through your financial institution's banking service. To submit an online bill payment, follow the steps below:
Log on to your bank's online system
Create a payee profile. Add "The Canadian Centre for Professional Legal Education" or "CPLED" as a payee on your bill payment profile (name will vary from bank to bank)
Enter your account information. Your account number is located at the top of your invoice and is your three or four-digit student number, for example, 1532.
Allow for processing time. It may take up to five business days for online payments to be processed.
For support on setting up online payment, contact your financial institution.
To submit your tuition fee payment via wire transfer, complete the following steps:
Complete the wire transfer transaction using CPLED's banking institution information, located on your LRW course tuition fee invoice.
Send CPLED an email at accounting@cpled.ca with a copy of the official payment receipt from your financial institution.
Please note that your financial institution may charge a fee to complete a wire transfer. It is your responsibility to pay that fee and ensure the full amount due to CPLED is remitted.
Course Schedules
Below are key date documents for upcoming course offerings, outlining the LRW course schedule.
Course Completion
Students who complete the LRW course and meet the admission requirements for the Practice Readiness Education Program (PREP) and subsequently register for PREP will be exempt from the following PREP Foundation Modules:
Legal Research, Fact Gathering and Case Management
Written Communication Skills: Legal Writing
Student Frequently Asked Questions