Registration for the June 2020 intake of the Practice Readiness Education Program (PREP) is now closed.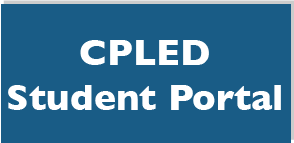 The Student Guidebook provides students (and their principals) with information on what to expect in PREP, including some important rules.
Registration process:
Create a CPLED student profile.
Complete your student Enrollment Checklist. Once your Academic Integrity Form has been signed off and your tuition fee payment processed you will receive your Procertas login information via email. Please note that it can take up to five business days to process your payment.
You will not receive access to PREP materials, including Procertas, until your tuition fee payment has been processed. You are encouraged to submit your tuition fee payment before the deadline to avoid delays in PREP materials being released.
To complete your Procertas requirement, you must earn qualified or expert certification in Microsoft Word and at least one other module (Excel, PowerPoint, or Adobe Acrobat). You must complete your Procertas requirement before you will receive access to D2L, the learning platform used to deliver PREP.
If you have already earned your Procertas badge(s), email admin@cpled.ca a copy of your badge(s) and we will record your Procertas requirement as complete.
Below are user guides developed to help you through the registration process:
For firms registering on behalf of their student(s)
Frequently Asked Questions