Registration for the December 2020 intake of the Practice Readiness Education Program (PREP) is open.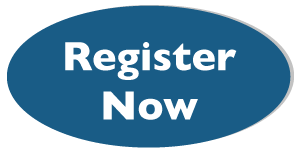 The Student Guidebook provides students (and their principals) with information on what to expect in PREP, including some important rules.
Registration process:
Create a CPLED student profile.
Complete your Student Enrollment Checklist. Once your Student Enrollment Checklist is complete and your tuition fee payment is processed you will receive your Procertas and D2L login information via email. Please note that it can take up to five business days to process your payment.
You will not receive access to Procertas and/or D2L until your tuition fee payment has been processed. You are encouraged to submit your tuition fee payment before the deadline to avoid delays.
Complete your Procertas requirement and upload a record of completion to D2L to get access to the "Introduction to Foundation Modules" for PREP. To view detailed instructions on how to upload your Procertas badges to D2L, click here. You must earn qualified or expert certification in Microsoft Word and at least one other module (Excel, PowerPoint, or Adobe Acrobat). If you have already earned your Procertas badge(s) in University or through other educational activities, you will still need to upload a record of your badges to D2L.
"Introduction to Foundation Modules" in D2L will be available from Monday, December 1, 2020, onward to students who have uploaded their Procertas badges to D2L.
Once you receive access to the "Introduction to Foundation Modules" in D2L, you will be required to watch the "PREP Orientation Video" and complete the "PREP Orientation Quiz" to gain access to the first Foundation Module, The Effective Lawyer.
To view the PREP schedule and key dates, visit program schedule.
Below are user guides developed to help you through the registration process:
For firms registering on behalf of their student(s)
Frequently Asked Questions